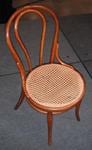 In your house, right now, there are three categories of objects that are the most valuable. Yes, that's right, these items are in your house right this minute and when it comes to identifying the valuables, these are the items that sell. Those adult children of yours who don't want any of your stuff need to remember these three items. If you are shopping at an auction, yard sale or antique shop, it also applies. These items are always worth money…
1. Fine Art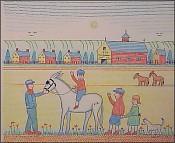 Jack Savitsky
That is paintings and sculptures and any other original works of art. I don't care if it's not signed or not by a known artist, if its original, it's worth money. See my list of articles and tips on identifying art and artists.
2. Furniture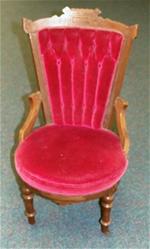 Eastlake chair
Even if it is Aunt Millie's old and ugly French Provincial sofa, it has value. Antique and vintage furniture is made better than the stuff that is mass produced today. Younger generations want 1960s furniture made popular by today's TV shows. View my list of tips and articles on identifying furniture
3. Jewelry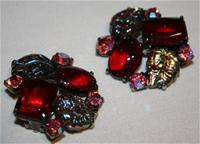 Jewelry
That's right, the bling holds its value long term–gold, silver, gemstones, etc. And so do precious metals like silver tea services and flatware. So, if your cousin wants your grandma's brooch, fight her for it. View my list of tips and articles on identifying types of jewelry.
Don't forget that other antiques and collectibles also have value even if they don't fit into one of these categories. But, the top three are fine art, furniture and jewelry. Contact us for free appraisals by sending photos to [email protected] Be sure to include your phone number.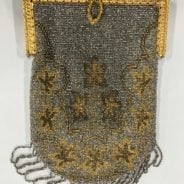 When it comes to vintage handbags, there is good news and bad news. The good news is that these bags are good looking, well-made of quality materials, and quite stylish. The bad news is that these valuable vintage hand bags–those dating back to the 1910s through the 1990s– were made for style and were not made for all of your stuff. You can't carrying everything and the kitchen sink into a vintage evening bag, clutch, or straw pocketbook like you can in a more contemporary leather hobo style handbag.
Use these three tips to find valuable handbags at your next yard sale or flea market.
1. Check the Hardware
Beaded Purse
When it comes to vintage handbags, pocketbooks, and purses, your handbag is only as good as its hardware. The hardware of any handbag is the structure or bones of the piece. The hardware should be carefully considered for its quality and durability and for its good looks. Sturdy metal frames are designed to keep their shape and support the rest of the materials that comprise the handbag. Some bags have metal clasps, metal feet, magnets, finials, and zippers. Metal zippers are the gold standard for most 20th Century handbags, but when you are purchasing a vintage handbag with metal zippers make sure there are no missing teeth, no visible rust on both sides, and that the zipper glides easily. All of these factors affects value. Metal frames made by some designers like Chanel and Hermes are often sold on the vintage market for parts, just like car parts. There are some collectors who look for these decorative and well made metal handbag frames and post them on the online resale market so if you have one without the entire handbag, you may want to hold onto it. Read more about antique pocketbooks, wallets, and purses.
2. Check the Lining
While the hardware and the structure of any handbag is most important, the materials that support the objects that you carry in a handbag are also important. When you are shopping for an antique (more than 100 years old) or vintage (less than 100 years old) handbag, check out the quality of the lining and the stitching that connects the lining to the hardware structure. Handbag linings should be in good condition with no holes (from moths, bugs, or wear), free of mold or mildew from improper storage, and show no tears or rips if you want to use it or resell it for top value. Look at the area where the lining meets the hardware and other areas like interior pockets or attached mirrors. These are often the common places where you will see the most stress on a handbag. Some of the more expensive or higher quality handbags may have a silk, suede, or leather lining. Inexpensive bags have linings of nylon, polyester or another synthetic blend. Of course, with any handbag, always look for good condition and quality materials from the inside out.
3. Look for Variety
If you are shopping to build a collection of antique or vintage handbags, there is much variety when it comes to styles and materials. Just be sure that whatever materials you select that your selection is the type of handbag made of material that is sturdy enough to hold objects. It doesn't matter what type or style of handbag you select, but it does matter the type of materials. And resist the urge to overstuff your vintage handbag.
Some of the most popular materials on the vintage handbag, purse, or pocketbook market include leather, vinyl, straw, plastic, lucite, leopard skin, beading, metal mesh, fabric, snake skin, alligator, ostrich, etc.
With different materials, look for different traits or attributes of the handbag. For example, if you are collecting straw bags which were all the rage in the 1940's and 1950's, select a close, tightly woven straw bag with no broken or missing pieces of straw or loss to the weave. Look for a sturdy basket weave type rather than a coiled weave as reed tends to give way more easily when coiled. Don't forget about antique and vintage Nantucket baskets that were carried as handbags in the late 19th Century and early 20th Century. Those specialty handbags are worth more if they have ivory or baleen accents. These types of handbags sell for upwards of 1,000 to 10,000 dollars.
More conventional yet collectible bags like leather bags and those made of various types of animal skins require special products for cleaning and maintenance. Leather is durable and while scratches can occur, they can also be eliminated or covered up with a good leather moisturizer or polish.
Beaded, embroidered, and textile handbags require the collector to look for stray threads and any signs of damage. Be picky as you scrutinize these bags as the textile can break down over time. Metal mesh bags which are trying to look like hand beaded bags of the 1920s and 1930s are very sturdy but can become misshapen if they are not handled or carried with care.
Lucite bags have a strong vintage appeal and come in various finishes however as they wear and age, they can become cracked and damaged. These catch-alls are still all the rage with collectors and come in bright colors, interesting designs, and trendy forms ranging in value from 500 to 5,000 dollars.
When it comes to displaying your vintage handbags, purses or pocketbooks, remember to place them on a shelf rather than hanging them from a hook, dresser knob, or rack. The reason for this straightforward display method is that the straps will take a beating by supporting the weight of the bag while it is on display, if you display it the wrong way.
If you are using your collection on a regular basis, then cover them in cloth bags after use and when storing them. This will reduce dust and dirt on the bag which can damage the look of the bag over time. Regular cleaning of your collection will keep your handbags looking great for years to come.
Wondering what your vintage or antique handbag is worth? Request a free auction estimate at [email protected]