Appraisals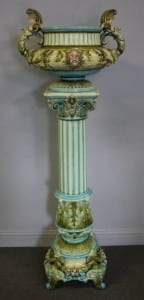 Appraisals
The Appraisals staff at the emporium are delighted to offer the Hudson Valley Community our Antique & Estate Appraisals.
.
We offer Free Verbal Appraisals By Appt. Call 845-876-8168.
.
How This Works: If you have inherited an heirloom from a deceased relative, simply call the Rhinebeck Antique Emporium, between Hyde Park, NY and Rhinebeck, NY on Route 9 and we would be happy assist you further.
.
You will be greeted by one of the friendly members of our staff who will then direct you to an experienced staff appraiser. The appraiser will thoroughly research your possessions and determine an accurate market value. Using many years of experience, dealer networking and extensive research you are guaranteed an accurate and timely appraisal. Come in visit with us today.
.
. Insurance Estate/Donation   Pre-Move   Equitable Distribution .
.
Fill out the contact us form and our staff will be in touch with you shortly. Or visit us at 5229 Albany Post Rd. Staatsburg, NY 12580